I have to share a fantastic opportunity with you before the month is over. Close to my Heart is offering a free Miracle Kit to anyone who signs up as Consultant or Hobbyist this month.
I am offering an extra special gift (a $50 value)
to the next two (2) new team members!
Email me at
CreatewithChristine@msn.com
for details.
Every new Consultant will be entered into a drawing for...
Close To My Heart's beautiful shoulder tote! (a $34.95 value)
In addition to a huge discount on the New Consultant Kit and the free Miracle Kit and the extra gift from me, there are so many other great reasons to sign up...
More benefits to ordering a New Consultant Kit today...
Get 22% - 34% discount on all of your CTMH products, every day!
Order new products before they are released.
Free online business, creative, and personal development classes.
Access to Consultant only bulletin boards, including artwork, templates, swaps, business, gathering, and more.
Your first 10 Studio J layouts are discounted to only $9.95 plus commission!
Opportunity to go to corporate sponsored events.
Earn up to $125 in free products in your first 90 days with the Straight-to-the-Top Program.

Bonus $100 gift certificate from me to buy your favorite supplies when you achieve STTT

Be your own hostess and earn hostess rewards as well as generous commissions.
Attend team training meetings.
Gain access to pre-designed workshops and tons of wonderful project ideas.
Participate in my team challenges and win prizes.
and tons more...
There is a place for everyone on my team including...
Business Builder
– Work with customers to hold home gatherings, create clubs, have fun at weekend crops and host workshops. Make additional income to contribute to your family. Wake up with a purpose to your day – owning your own business!
Studio J Consultant
– You have fallen in LOVE digital or online scrapbooking. The ease and timeliness of creating these Studio J layouts works with your lifestyle. Between you and your friends & family, you are creating about 10 layouts per month at a 22% discount.
Club Coordinator
– You have a group of friends that love Close to My Heart as much as you do. Get 4 or more of them together once a month to create one of CTMH's Workshop on the Go and get at least a 22% discount on your purchases.
Personal Use Consultant
– You and a couple of your friends really like CTMH's products. You submit $300 or more in orders per quarter and get at least a 22% discount on all your purchases.
Junior Consultant
– You like CTMH's products and can't resist getting more than $300 for only $99. You might order a few things a year at a 10% discount.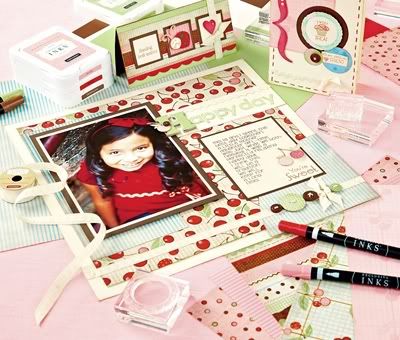 Here are the details on the New Consultant Kit:
For only $99, you get over $300 worth of products including:
X7123A My Reflections Level 1 Kit: 'Cherry-O'
X7123B My Reflections Level 2 Paper: 'Cherry-O'
X7123C My Reflections Level 2 Stickease: 'Cherry-O'
Cherry-O Workshop on the Go Guide
Stamp Set: 'Bowl of Cherries' (WOTG)
A1108 Stamp Set: 'A Flitter'
B1351 Stamp Set: 'You're Sweet'
D1427 Stamp Set: 'Tasty Treat'
C1414 Stamp Set: 'Little Princess'
Z1320 Mini-Medley Accents: Tulip Collection
Z1139 Dimensional Elements: Perennials
Z1274 Designer Brads: Colonial White
Z280 Natural Hemp
Z1307 Irresistibles Pizzazz Die-cuts
Z1319 Opaques 'Cherry-O' Adhesive Gems
1385 12x12 White Daisy Cardstock
Y1002 My Acrylix Block: 1x3 ½
Y1003 My Acrylix Block: 2x2
Y1004 My Acrylix Block: 2 ½ x 2 ½
Z2106 Exclusive Ink Stamp Pad: Blush
Z2111 Exclusive Ink Stamp Pad: Chocolate
Z2153 Exclusive Ink Stamp Pad: Sweet Leaf
Z2166 Exclusive Ink Stamp Pad: Tulip
Z1322 My Creations Recipe/Photo Box
Z1163 Double Scrubber
1778 Spritz Cleaner
1512 Bonding Memories Glue (.85 oz.)
Z697 Sponge
Business Supplies –
Hostess Helps
Home Gathering Postcards
Brochure: 'You are Welcome Here'
Brochure: 'The Rewards Come Now'
Hostess Order Forms (25)
Customer Order Forms (25)
Cello Bags (25)
Customer Register Envelopes (25)
Idea Books: Summer 2010 (10)
'Keynotes' Newsletter
2010 Product Review
Incentive Stamp Set: 'Beautiful Day'
Petite Perks Stamp Set: 'Dreams'
B&T Duos Sampler
Connections Club Reward: Textured Stickers
Connections Club Cards
Color Swatches
You also have the option when you order your kit, to get one or both of the bonus add-on kits at an amazing 65% discount!
The Card Making Bonus Kit contains over $150 in products for only $50.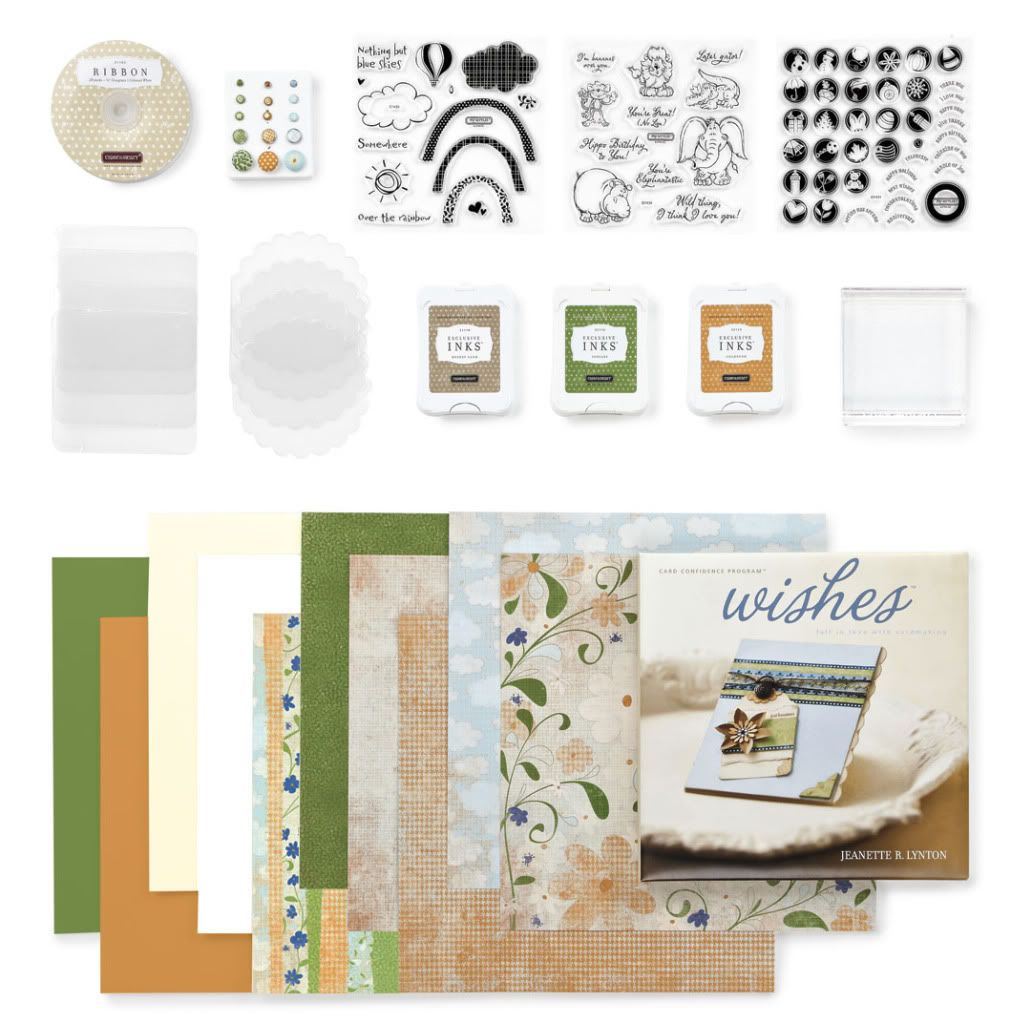 The Scrapbooking Bonus Kit contains over $180 in products for only $60.
Does this all sound too good to be true? I know, but it is all true! Click here to email me if you have any questions and click here to order your kit and take advantage of all that Close to my Heart has to offer. But hurry, all of the extra freebies end on May 31st
.